If you're looking for a stable UNIX shell account that delivers consistently large uptimes and an amazing number of IRC vhosts, look no further. If you're in the market for a fast host for your web site that comes with shell access, you have found it.

Whether you're new to this, or an advanced *NIX user, JEAH® will get you going. From assistance in setting up that special program in your new shell, to help transferring mail or files from your former shell provider or BBS, we're here. If you need WordPress, Joomla, Drupal or Wiki installed--you guessed it. Or if you despise CMS's and just want us to set up your domain for web hosting, email accounts & DNS hosting, then leave you alone with FTP and SSH, that's cool, too.

JEAH® is one of the most reliable and respected internet providers in the world. Our reputation is one of solid server performance, staying current with trends without leaving behind favorite programs, and unrivaled customer care. Over 2,000 users have trusted us with their business. We take pride in the unique relationship we build with each of our clients. At JEAH®, you receive the personal service and attention you deserve.

EXPERIENCED: IN BUSINESS SINCE 1999
JEAH.NET = Great shell accounts & web hosting.
Choose the established leader.

Pay JEAH® by credit card, check, PayPal, money order, cash, Western Union, or wire/bank transfer.




Network Uptime:
1120 days 10h 0m

Shell Services:
We have added 15 brand new IRC vhosts for UNIX shell accounts, across 5 new domains! Network Status:
Network upgrade went great today. JEAH® is now even more stable and secure for your data and connectivity! Giving Back:
JEAH has donated 25 shell accounts to #YesWeCode for brilliant kids & young adults to program. JEAH® BUSINESS:
WordPress, Wiki, Joomla & Drupal Web Hosting

mite @EFnet:
"JEAH is reliable. Thanks for answering my questions quickly and politely. Glad to see you're still around 7 years later!"

MeechDawg @DALnet:
"Hosting *and* BNC at the same company without worries of downtime! Second to none."

jkrizza @IRCNet:
"Stable, fast, and rock-steady - CRITICAL to my eggies on the rough and ready EFnet."

Ross DiMico:
"Beautifully uncomplicated UNIX web hosting for almost 10 years. Plain and simple, like it should be. I Love JEAH."

I_Bloome @Undernet:
"I made the mistake of switching to a cheaper shell company. I was back after less than a month."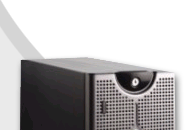 Featured JEAH® Client: Ghosts of North Dakota
GhostsOfNorthDakota.com is an effort by two reknowned authors to photographically document North Dakota's abandoned places. It has received significant media attention. There are hundreds of photos, videos, and a clickable ghost town map at the website. JEAH is proud to service this phenomenom of a client.

A JEAH® Company - FYNE®'s pricing saves you on domain registration fees & provides WHOIS privacy, free DNS hosting & domain theft protection. Secure domain names are critical for business. FYNE® gets that.